Pergolas are outdoor structures with four pillars supporting horizontal cross beams and decorative lattice use for shade or a place to relax. They are often decorated with plants like vines that climb or crawl to their posts, lattice and beams. If you want to enhance your home, placing a pergola will be a great idea; it can add character to your outdoor spaces.
Many types of pergolas come in different designs and colours that can help enhance your garden and home. Pergolas can be built near the pool area, playground, park, deck, or terrace and help extend the home's living areas. Natural foliage like vines, hanging plants and flowers can be added to bring out a natural and relaxing ambience to the pergola.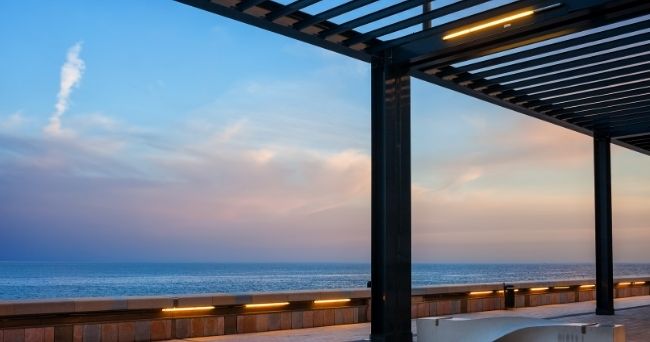 Pergolas can be the perfect place to relax, rest and catch your breath after a long day of work. Another apparent reason for building a pergola is it enhances the resell value and beauty of your home.
Pergolas can be made from teak, cedar, fibreglass and aluminium. There are many designs to choose from, like pergolas with a gabled roof, pergolas with retractable canopy, traditional wood pergolas and many others.
Does a pergola increase the value of a home?
Pergolas enhance the outdoor appeal of the property, and since outdoor living is gaining popularity, it increases the value of homes. Improvements such as pergola and other outdoor improvements have a return on investment between 50% – 80%. Buyers are willing to pay for properties with well designed and lovely outdoor spaces.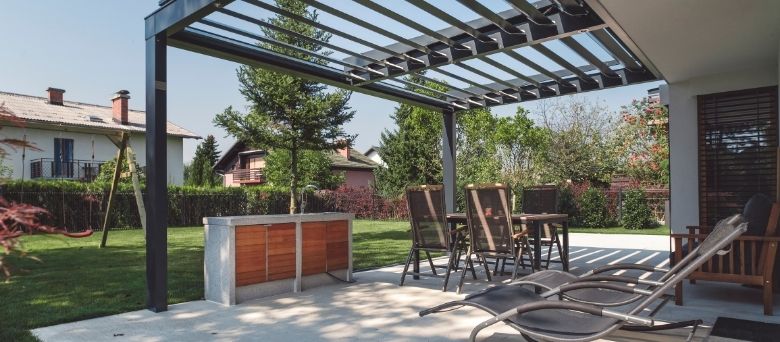 Pergolas also increase the living space of your home. The extra living space can be added to calculate the value of your home. A beautifully designed pergola would also be appealing to potential buyers, therefore increasing your property's value. Buyers would choose a property with a nice open space and pergola compared to a bare and empty property.
Are permits needed to build a pergola?
Typically, pergolas are open structures with no roof, and its post or pillars are not anchored deeply to the ground. Sometimes they are just attached to existing systems like decks. They are also small compared to the main home and do not alter the home's design.  
So, generally speaking, it does not require a building permit. It is better to contact local building authorities before purchasing or building a pergola since every state or city may have a different rule. Another consideration would be your local Homeowner's Association; you can ask them for requirements and comply as needed.
There are cities in Australia that do not require permits for installing specific pergola designs or types. But you still have to contact them for the details. For example, in Hume and Maroondah, Victoria allows pergolas except if they are located further forward 2.5 m of the home's front wall. In Greater Dandenong, they allow pergolas without a roof. For other pergola designs, the homeowner should secure a permit from the local authorities.